Veterans Events at MSU
The veterans at MSU have completed their military duties and have arrived at MSU to pursue higher education or establish a career here. Veterans come from a variety of military branches.
Find out more about veterans at MSU: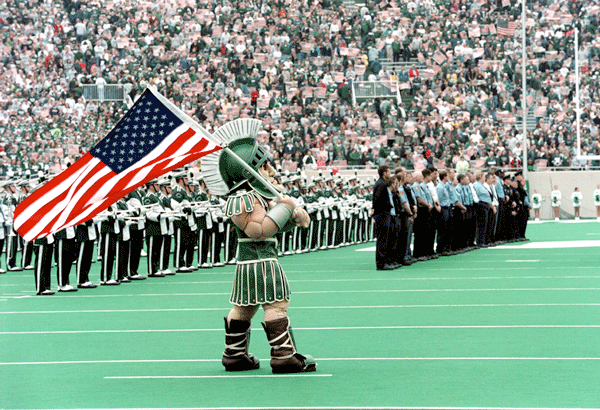 Upcoming Events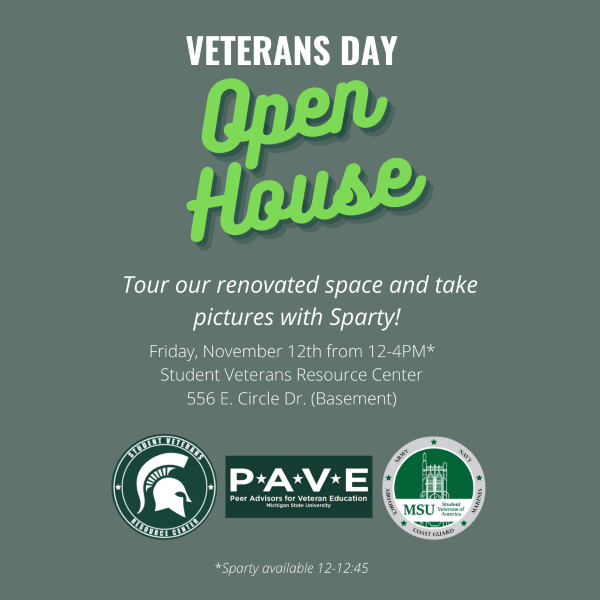 MSU Veterans Day Open House
Friday, November 12 | Noon to 4:00 p.m.
MSU Student Services Building, 556 E. Circle Drive, Room 8

All are invited to join the Student Veterans Resource Center, Peer Advising for Veteran Education, and the Student Veterans of America for a Veterans Day Open House at the SVRC. Come by and tour the newly renovated space with your friends and families while enjoying food and refreshments. Sparty will visit from Noon to 12:45 p.m.
Stay informed of upcoming events:
Opt-in listserv:  If you would like to receive notices about events or information for the MSU veteran community, please subscribe to the listserv (directions below). You may opt out at any time.
Email listserv@list.msu.edu and include the following command line in the body of the message (not the Subject):
SUBSCRIBE SVRC
Facebook: Search for the MSU Veteran Outreach Group
MSU Veterans Resource Center: find information and events for the MSU veteran community.
MSU Worklife Office: find information and events for the MSU veteran community.
Military at MSU
MSU participates in current military efforts and training.