Contact MSU Human resources
MSU Human Resources is located at:
Nisbet Building, Suite 110
1407 S Harrison Rd
East Lansing MI 48823
HR offices are open Monday - Friday 8 a.m. - 5 p.m.
Closed weekends and University Holidays.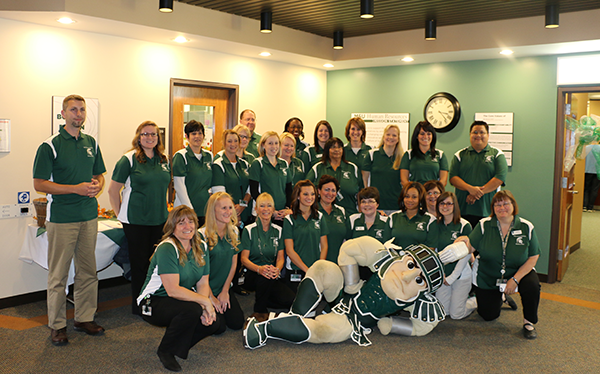 General Information
For most HR-related questions or concerns, contact the HR Solutions Center at:
• 517-353-4434 or 800-353-4434
• SolutionsCenter@hr.msu.edu
The following areas of HR can be contacted directly:
Employee Relations: 517-353-5510 or hr.er@hr.msu.edu for questions related to unions, grievances, arbitration and employee discipline.
Professional Development Services: 517-355-0183 or ProDev@hr.msu.edu for questions related to professional development courses, leadership development and training programs for units.