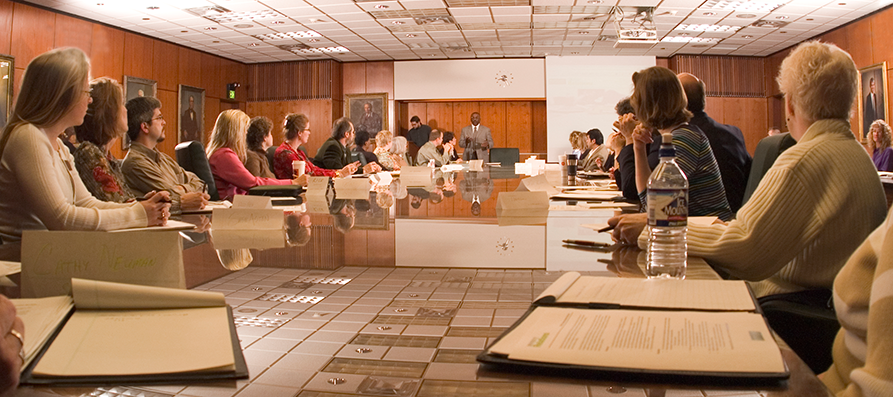 Leadership development
The single most important influence on an organization's health and productivity is its leadership. Whether you are a new front line supervisor, a work group leader, or a seasoned executive manager, your journey to leadership excellence is one that never ends. Let Organization and Professional Development support you on your journey through its programs and services designed for new or experienced leaders as well as for those aspiring to formal leadership roles.
New Supervisor Essentials
For newly appointed supervisors, this full day program is offered every 1-2 months based on demand. Sign up through the Courses for MSU Employees tile within the EBS Portal. Topics include:
Leadership tips and resources

A panel of supervisors to answer your questions and share lessons learned

An overview from the Office of Employee Relations with important information that every supervisor at MSU needs to know

Guidelines around employee leaves programs

Rich discussion on a variety of supervisory and leadership topics
A program for high-level leaders jointly sponsored by Human Resources and Academic Human Resources, to provide opportunities for high-quality, cross-campus leadership development and dialog. Activities are free of charge to all participants.
Leadership Connection
Leadership Connection is a listserv providing resources to a community of MSU leaders at all levels who are interested in gaining support, sharing ideas and collaboratively pursuing professional development.
Join a community of MSU leaders who understand that continuous learning is essential. Each month you will get an email with ideas for helpful videos, articles, events and classes focused on building leadership skills at all levels. To sign up go to the LEADERSCONNECT LISTSERV and click "join."
You can also find a Leadership Connection folder on elevateU to see past videos that were recommended. From the elevateU homepage, go to Browse the Library, and under MSU Highlighted Programs, you will find the link for Leadership Connection. To access elevateU, login to the EBS Portal and click the "My Career and Training" tab, then click on the "elevateU" tile.
Sites that provide quick tips and other opportunities for ongoing learning.
Leadership Coaching
One-on-one coaching to enhance your management and/or leadership skills may be available. Contact Organization and Professional Development at 517-355-0183 or ProDev@hr.msu.edu.