Student benefits
As a student of Michigan State University, you have access to affordable benefits to support your health and well-being. Michigan State University is pleased to offer health, dental and vision coverage to students and their eligible dependents. If you have questions about the student insurance plans, please contact MSU Human Resources at 800-353-4434 or email SolutionsCenter@hr.msu.edu .
Coronavirus Update: please review the Coronavirus: MSU Benefit Resources page for health care options to help you and your family.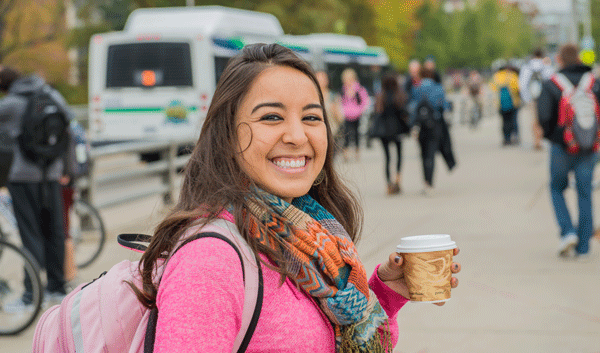 MSU Student Health Plans
Blue Care Network (BCN) of Michigan is the health insurance plan administrator for Michigan State University students and their eligible dependents. All students will be eligible to voluntarily enroll in the health insurance coverage. With this coverage, you'll have access to quality health care through hospitals, physicians and affiliated health care professionals in the BCN provider network. Providers can be located on the BCN website.
Health Insurance
Dental
Vision
Waiver
SIAG 
The Student Advisory Group (SIAG) meets periodically to discuss student insurance issues such as health plan cost, utilization, plan design, and renewal. Members of the group are representatives of the MSU community which the student health insurance plan serves, including students and departmental representatives.
1095-B
The 1095-B contains detailed information about the health care coverage provided by the insurance provider. If you were enrolled in health care coverage as a student, then you should receive a 1095-B from Blue Care Network. The information provided in the 1095-B was previously used when preparing taxes to provide proof of coverage under the Patient Protection and Affordable Care Act (PPACA).  The individual mandate under PPACA was repealed and the 1095-B is no longer required for individuals to report when preparing tax information.  The information you report from the form will be used to determine whether you will pay a penalty for failing to have health care coverage as required by the Patient Protection and Affordable Care Act, also called Obamacare. Think of the form as your "proof of insurance" for the IRS.
For more information about 1095-B please visit the IRS website.
Students who have questions or need would like to reprint their a 1095-B or C form may contact: BCN Customer Service at 1-800-662-6667 and request a reprint copy to be printed and mailed. or may request eConsent on the BCBSM Member Portal to access their form online.  
·         MSU Human Resources at 517-353-4434.