HR-Payroll Inbox and Process List
The HR/Payroll inbox is used to process various forms and transactions within the EBS System.  Current forms and transactions that are routed through workflow and appear for approval/disapproval in the inbox include:  HR/Payroll forms, Pay Changes/Cost Redistributions, SAP learning solutions tasks (course bookings).
Steps
Select a work item.
Select Open task (lower right of screen).

After completion or review of variations click the house to return home, log out if finished or use the search to find another application.
Variations
To reserve work item, Select Claim.
Course Booking, Select a work item for supervisor, delegates and supervisors. Select the appropriate action (Approve/Reject). 
Form Approvals
Navigate to HR/Payroll Inbox. Click on My Approvals & Workflow > HR/Payroll Inbox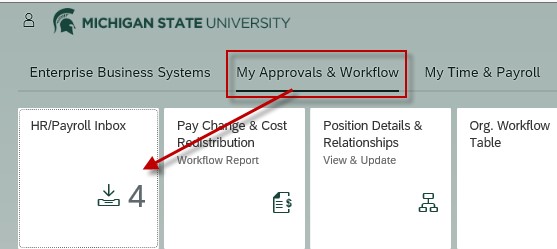 Click on a work item in the left column. Options are:
Open Task – open task to review before approving. This option provides more details, allows viewing/adding of comments and adding ad hoc approvers.
Claim – puts a "hold" on the item under your name; be careful with this as no one else will be able to see or approve the item.
Approve – approves items to the next level in workflow (quick approve).
Reject – returns item back to the initiator.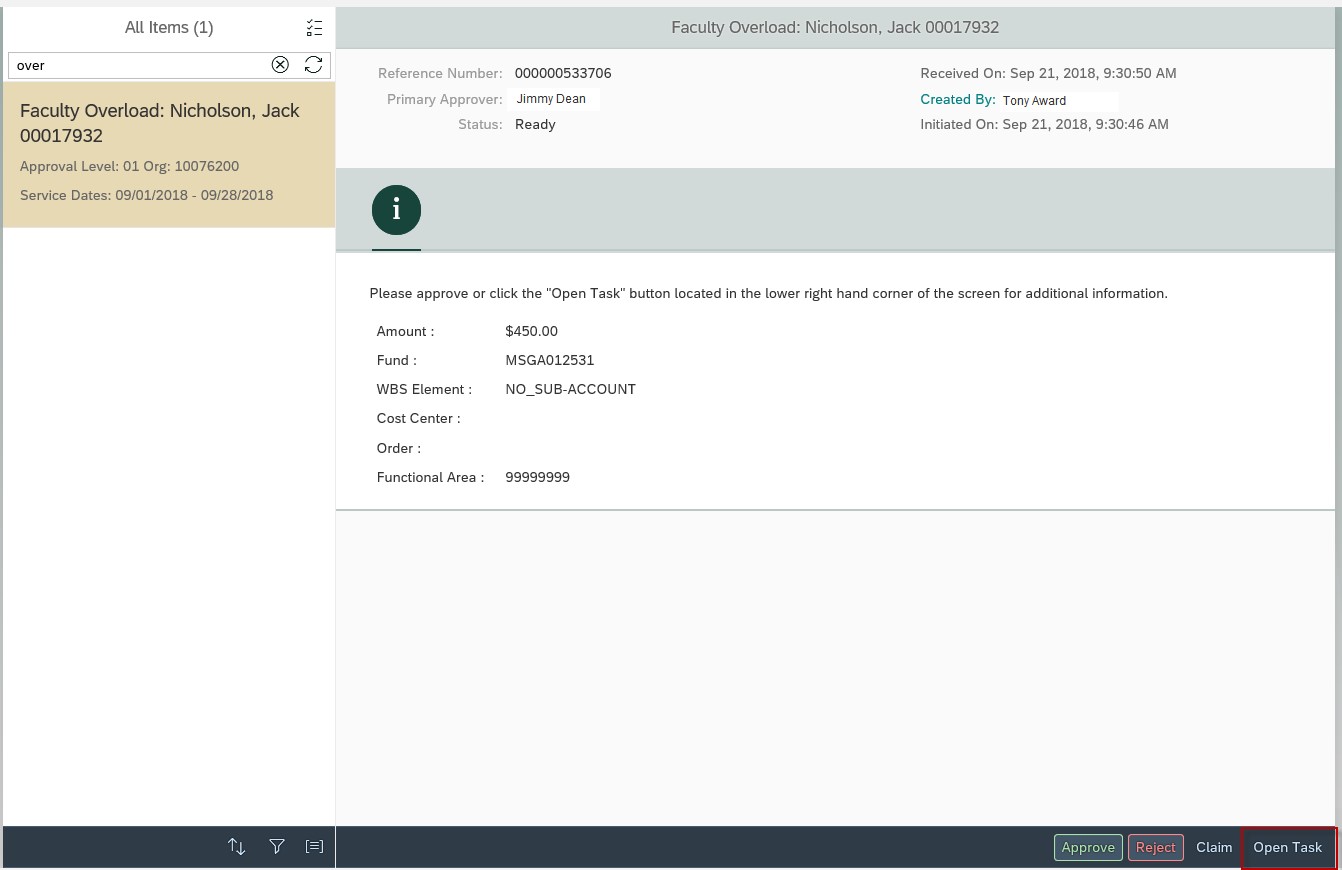 After clicking on "Approve," a message will appear "Work item processed successfully."   At this point, "X" out of this window to return to the HR/Payroll Inbox.

There may be a mass approval option accessible from the HR/Payroll Inbox initial screen.
The list icon provides a drop down for Fund Approvers and Ad Hoc Approvers to Mass Approve items in their HR/Payroll Inbox. Users can select items from the "All Items" list and then simply approve or reject the entire selected group.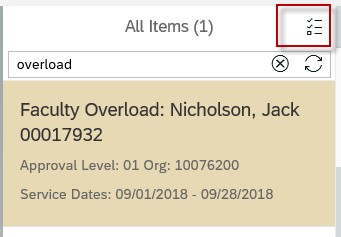 Unapproved Additional Payment Forms
When an Additional Payment Form has been in workflow more than 14 days at any department approval level, the item will auto reject back to the initiator.  The initiator will receive an email notification when an item is "rejected" due to aging.  When initiators open the item in their HR/Payroll Inbox the comment section will state: "Item in workflow over 14 days at approval level."
Additional Features of the "All Items" List
Use the "search" box to look for items by typing a pernr, name, wage type text, Org Unit, etc.
Menu options from the list:
Arrows allow Ascending/Descending sort order; "Received On (Oldest on Top)" will be most beneficial.
The filter icon can be used to filter on specific criteria such as Organizational Unit.
The third icon groups items and may be beneficial for looking up everything awaiting approval for an Organizational Unit.

Contact Details Feature:
Click on the "Created By" name and a dropdown screen will appear with contact information for the initiator – phone number, email address, department and address.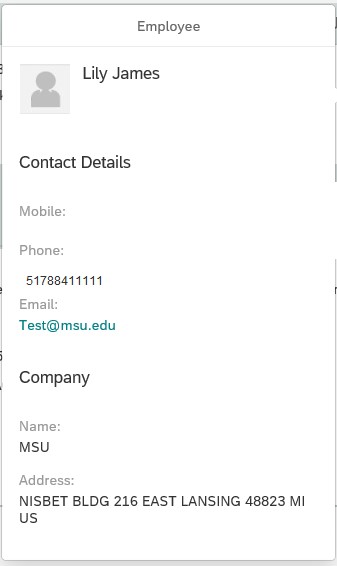 Accessibility Notes
Training Approvals 
After selecting the task for approval from the list, tab to the control bar with the "Group" button.
From here, switch to Browse Mode (NVDA and spacebar).
Arrow down to the task heading.  From here, either continue using the arrow key, or press the Add button (+) to read the entire task.
From here, change to Focus Mode (NVDA and spacebar), then tab to the Approve and Reject buttons.
When using the filter option, press enter to select a filter option. 
Toggle between forms and browse mode to read all information on an employee.