Family Medical Leave ACT
The Family and Medical Leave Act (FMLA) is a federal law to help employees balance work responsibilities with family and medical needs. FMLA requires eligible employees be allowed to take unpaid leave, or earned paid leave, for up to 12 work weeks in any 12 month period in the event of: the birth of a child or placement of a child for adoption or foster care; the employee is needed to care for a family member (child, spouse/eligible partner, or parent) with a serious health condition; the employee's own health makes her/him unable to perform essential job functions. Leave can be taken intermittently, or the employee may work a reduced schedule when appropriate to meet the employee's medical necessities.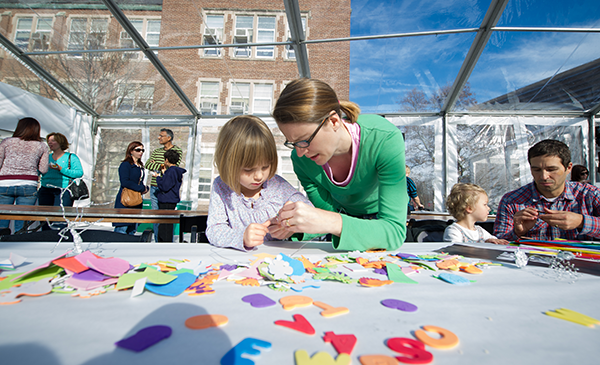 The necessary forms must be used to provide the required FMLA leave notices. A complete list of these forms can be found on the FAQs page.
To obtain the appropriate forms for either leave, please submit a request via AbsenceTracker, located via EBS. Instructions may be found here. You may also contact MSU Human Resources at fmlarequest@hr.msu.edu or 517-353-4434. A member of the HR Leaves Of Absence Team will respond to your request for FMLA forms within 3 business days. 
A medical or sickness leave may be requested if an employee is not eligible for FMLA.
If you have questions pertaining to FMLA and would like to meet with a Leaves Advisor, please contact MSU Human Resources at SolutionsCenter@hr.msu.edu or call 517-353-4434 and ask to make an appointment.