Helpful Tips to manage your fsa
Flexible Spending Accounts (FSA) enable you to save money by paying for some expenses – such as medical deductibles or childcare – in pretax dollars, saving you an average of 30% on eligible expenses. If you signed up for a FSA for 2019, or you still have funds in your 2018 FSA, read on for some useful information and handy tips.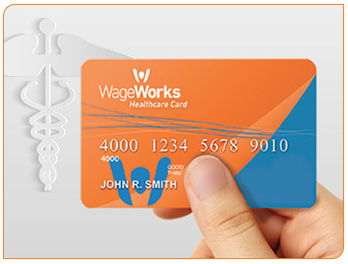 1. Attention 2019 FSA Enrollees! You should have already received your WageWorks healthcare card in the mail. Your next step would be to register for your online account with the following information:
First and Last Name
Date of Birth
Home Zip Code
ID Code: the last 4 digits of your Social Security Number.
Note: If you do not receive your WageWorks healthcare card, or if you need to obtain additional cards, please contact WageWorks at 877-924-3967. Dependent Care FSA accounts do not have debit cards.
2. Still have funds leftover from your 2018 FSA? You are allowed to use these remaining funds through March 15, 2019. You must substantiate your 2018 claims by April 30, 2019.
3. Ready to submit a claim? This checklist will also help you when filing a claim with WageWorks.
4. Manage your WageWorks account anytime, anywhere. WageWorks offers a mobile app for submitting receipts and reimbursements. Download it from the Play Store or App Store by searching for "WageWorks EZ Receipts." Learn more about the WageWorks EZ Receipts app.
Contact MSU HR Solutions Center with questions at 517-353-4434 or visit the MSU HR website for further information.