W-2 Reprint (Wage and Tax Statement)
Timing
W-2 forms are mailed to your home address in January. By the end of January 2022 the W-2 Reprint tile in the EBS Portal will direct you to your 2021 W-2. Prior years' W-2s issued from MSU are still available from the EBS Portal in the "W-2 Archives" link below the tiles in the "My Time & Payroll" section.  Questions can be directed to the Payroll Department at 517-355-5010 or by email to payroll@ctlr.msu.edu.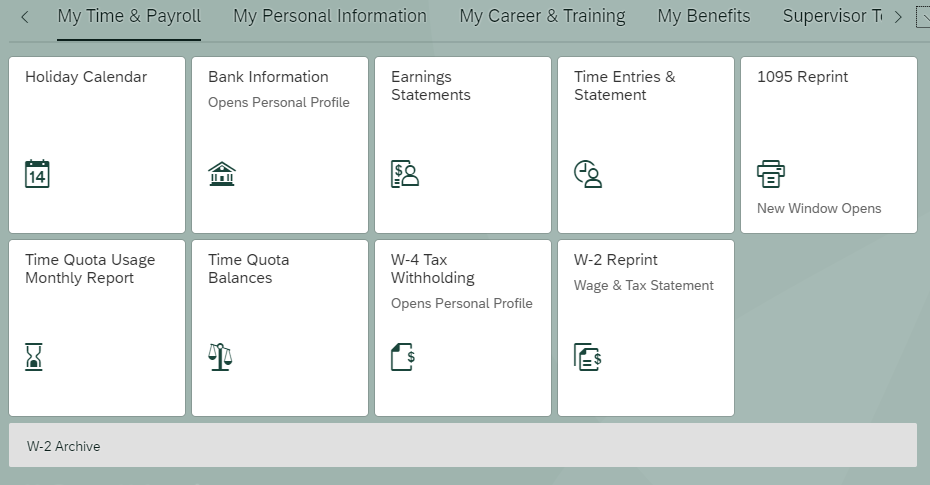 Steps
Choose the "W-2 Reprint (Wage and Tax Statement)" in the EBS Portal.
Click on View Statement
Print or Download the document.
Close the tab or window to return Home.
After completion or review of variations click the house to return home, log out if you are finished or use the search to find another application.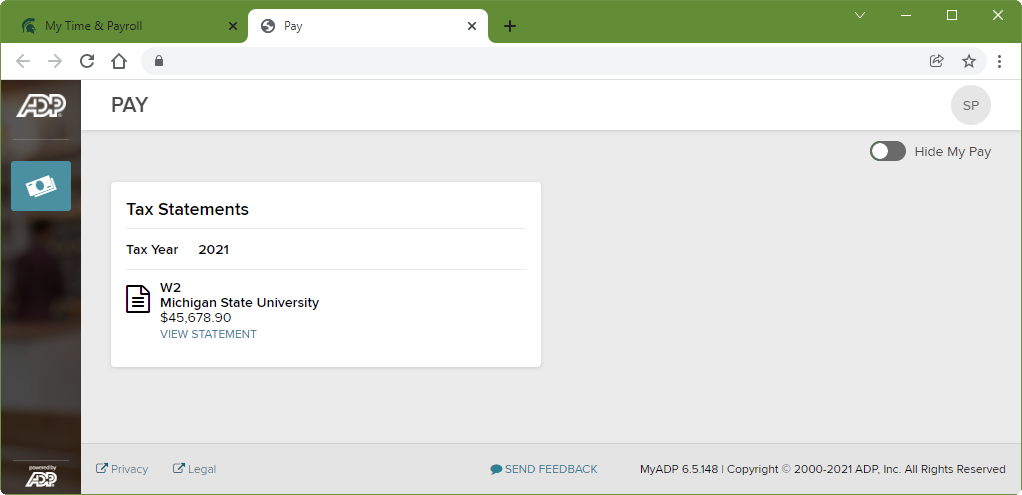 Variations
Prior years reprint will be available under W-2 Archive link.