Multi-Factor Prompt on some tiles?
Many tiles in the EBS Portal also use the New MSU Unified Login Experience. However, when you click them, you are prompted to go through Multi-Factor Authentication again.
What You Can Do
To avoid this, simply check the box "Do not challenge me on this device for the next 24 hours"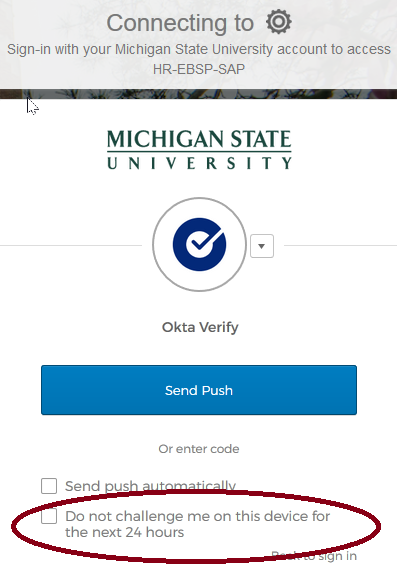 Which Tiles Might Do This?
Ability Training Compliance
Applicant Tracking System
Business Intelligence & Analytics
Careers@MSU
elevateU
Planning & Budgets
Research Compliance
Travel & Expense