Error Logging In to EBS (404)
The EBS Portal now uses the New MSU Unified Login Experience. Bookmarks or favorites in browsers or links in other documents should be updated or replaced, and point to either:
Errors for Out-of-Date links
If a bookmark, favorite, or link is out of date, the following error will result.

Very old bookmarks, favorites, and links may give the following: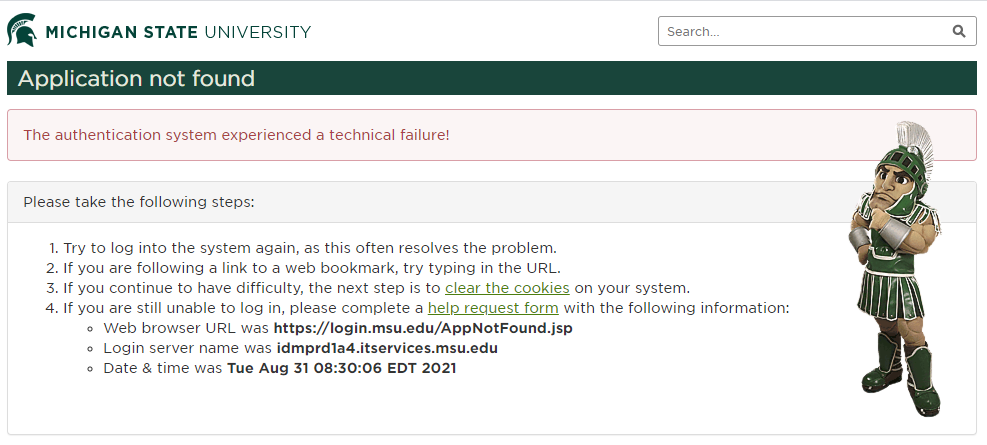 Examples
The following URLs are out of date and should NOT be used.
http

$

://login.msu.edu/?App=EBSP-SecPortal
http

$

://login.msu.edu/?App=EBSP-SAP