Report Prompts (HRP1137)
When running the TOC Break in Service report, users will be presented with prompts to identify employees to be included in the report results.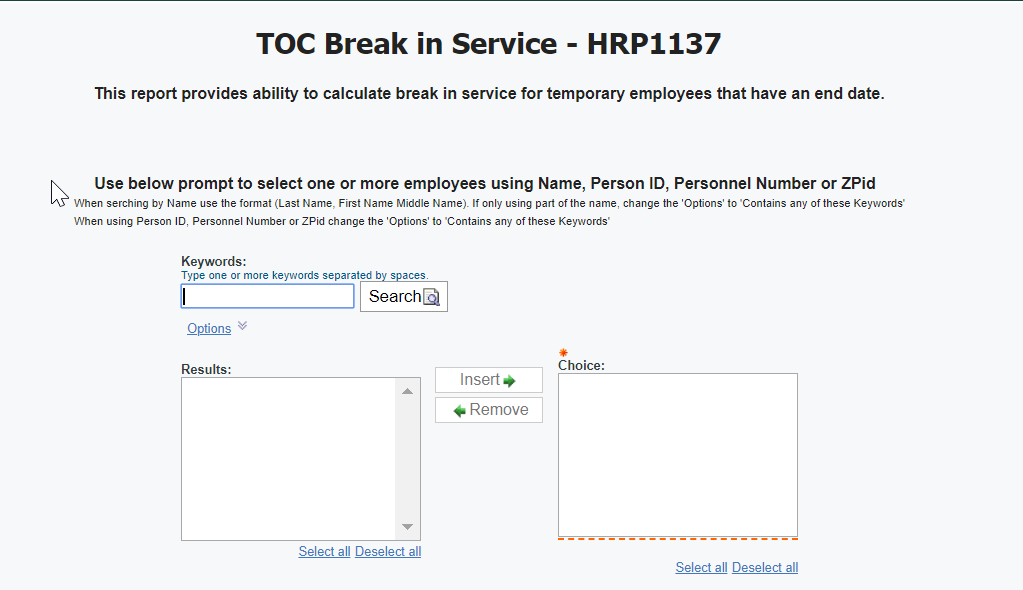 Prompt #1:  Select the Employee(s) to include in the report.
In the Keywords field enter either Name, Person ID, Personnel Number, or ZPID of the employee to search for.
Note:  For a more inclusive search, click on the Options link and select 'Contains any of these keywords' radio button.  The default option is 'starts with any of these keywords', if using PERSID or PERNR with the default option, leading zeros will need to be used.  Leading zeros are not needed if use either of the "contains" options.

Select the employees from the Results field to be included. 
Select Insert to move the selection to the Choice field. 
Select Finish to run the report.