Maintain Contact Information
Choose Maintain Contact Information to add additional contact information for a direct/indirect report and maintain an employee's emergency contact.  The maintenance action will open in a new window.  When done reviewing results or making changes, close the window to return to the EBS Portal.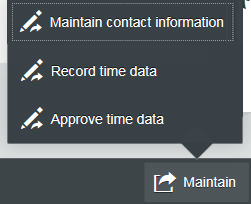 Additional Contact Information
Click the Add button to add any of the following:
Device Email
Other Email
Personal Digital Assistant (PDA)
Digital Pager
Voice Pager
Course Web Address
Business Web Address
Personal Web Address
Research Web Address
Radio Number
Cell phone
Email for Dematerialized Communication
Other Business E-Mail
Work Pager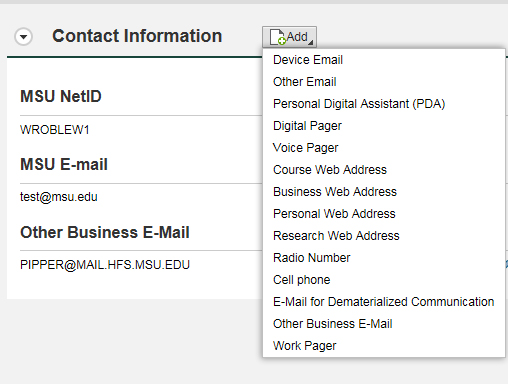 Emergency Contact
Click the Add button to add an emergency contact if none exist.
Click the edit button to change an existing emergency contact.