Paid medical leave report
As a supervisor or Unit Time Administrator, you will be responsible for determining whether your employee(s) are eligible for PMLA sick time and notifying them of this benefit. This report will show the employees that are currently eligible and the date in which they will pass the necessary 3 month waiting period to use PML sick time.
Steps
Supervisors:
Go to Supervisor Tools.

Click on Paid Medical Leave tile.

Review report details.
Unit Time Administrators:
Go to Reports.
Click on Paid Medical Leave tile.
Review report details.
Variations
From the Settings menu  there are options available to choose which columns, how to sort, filter or group the data.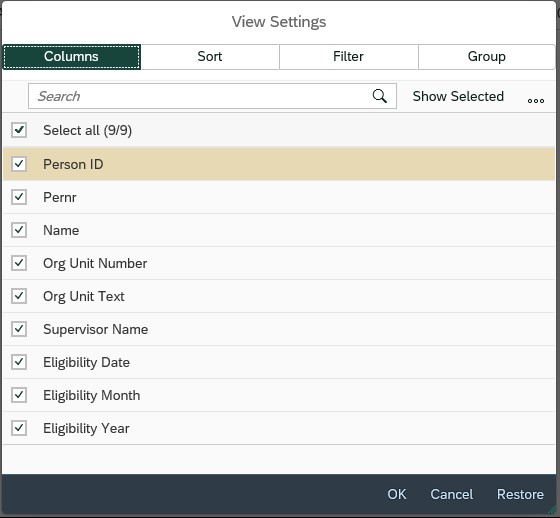 The option to Export to Spreadsheet also is available if desired.
Accessibility Tips 
To filter Person ID and other categories, choose an item by selecting the spacebar; then use the tab key to choose either filter or sort.
If JAWS or NVDA read tables unusually, try switching to the other screen reader or a different browser.