| | |
| --- | --- |
| November Faculty & Academic Staff Issue | |
Extraordinary Impact: Not Just Another Open Enrollment
Fall is a busy time – maybe you mark it as the start of the new semester, the start of MSU football, the changing of seasons or all of the above. The first thing you think of when you think of fall is probably not Open Enrollment. But this time of year comes each fall for MSU employees, and while it might not be at the top of your list, it is definitely important. By making sure you select the benefits to fit your life, you can focus more on your family, your health and the important work you do.

Here in HR, Open Enrollment is one of our busiest times of year – from making sure the system works smoothly for you to enroll, to updating plan summaries so you have a clear understanding of what's available to you, to answering any questions you might have. The entire HR team gets involved with Open Enrollment because we understand that we are all part of Team MSU. By helping you enroll in your benefits, you can turn your focus to the vital work you do every day to serve our students, campus, community and the world.

We're right here, Team MSU, cheering for you. Spartans Will.
Open Enrollment by the Numbers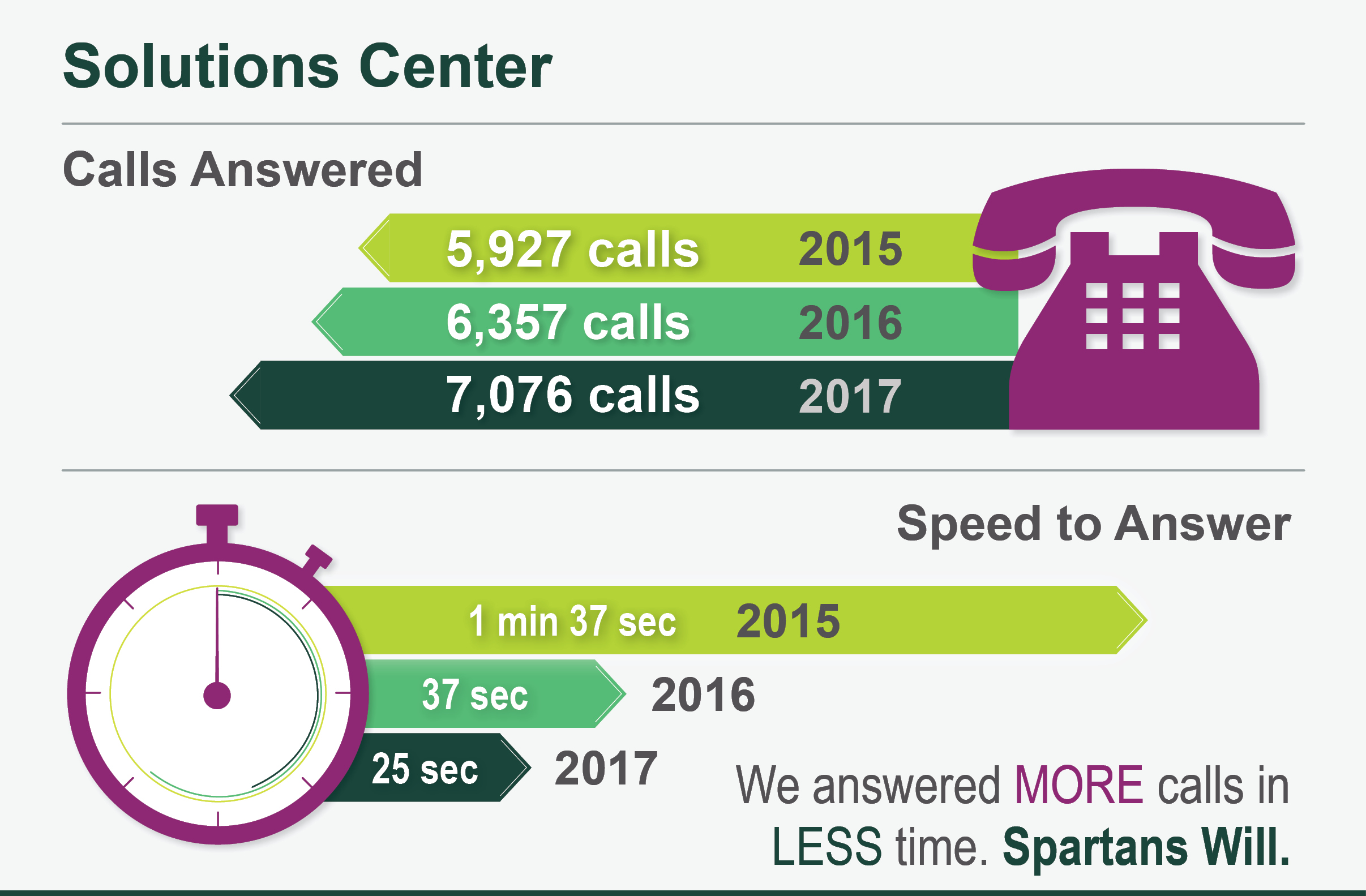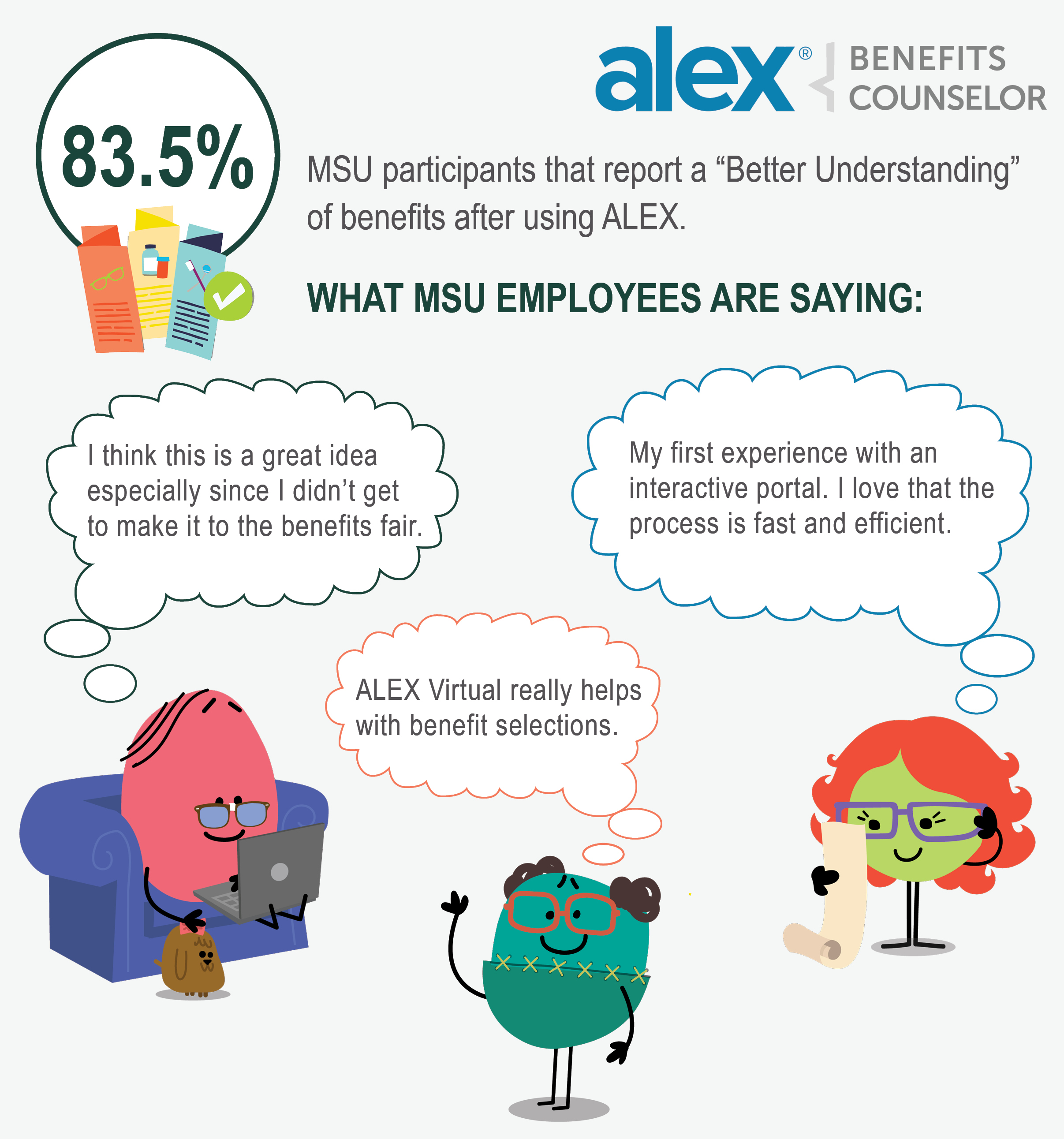 2017 Outstanding Supervisor Award Recipients

Congratulations to this year's recipients of the Outstanding Supervisor Award. This award was established to recognize supervisors across the University community who demonstrate consistent support of the work/life (professional/personal) needs of their employees. 2017 marks the sixteenth year of this award. Various academic and support staff units submitted nominations this year, representing a wide variety of departments and position levels. 

This year's winners include:

Diane Cox

Theodore Curry II

Kirk Domer

Richard Lenski

Elizabeth Simmons

Andrew Widner
CATA Transit App Available
| | |
| --- | --- |
| CATA recently announced its partnership with Transit, an international mobile app, to bring real-time trip planning and bus tracking technology to the region. This free app allows community members to access CATA's bus routes, ride-sharing options, walking directions, bike path options and Uber all at your fingertips. The app is available for download on iPhone and Android devices. Visit the CATA website to learn more.  | |
---
Courses for Employees at MSU System Refresh
---
Tools for MSU Travelers Abroad
| | |
| --- | --- |
| Are you planning to travel internationally on MSU-affiliated business? Don't forget to register your travel in the MSU Global Travel Registry. This tool launched in April as a replacement of the Traveler's Abroad Database. Registration of international travel will activate MSU-provided international health and evacuation insurance coverage and will facilitate emergency support services. Registration is an essential tool to promote the health and safety of MSU travelers abroad. Learn more about the Global Travel Registry. | |
---
Learn at Lunch: Teaching in Challenging Times
| | |
| --- | --- |
| As educators, you are responsible for creating spaces where all students feel welcomed and respected in the interest of best supporting student learning. This session will introduce some techniques for developing a classroom that welcomes multiple perspectives and provide tools to manage conflicting opinions, honor the diversity of ideas and promote positive learning outcomes. The event will take place from 11:30 a.m. to 1 p.m. Nov. 16 at the Main Library, Green Room, 4th floor. Learn more at MSU Office for Inclusion and Intercultural Initiatives website. | |
---
Our Commitment
Look around the room: Name five things that you can see. Name four that you can touch. Name three that you can hear. Two that you can smell. And one that you can taste

This simple "grounding" technique – helpful in easing anxiety, staving off a panic attack or weathering a flashback – is among the coping skills that students can learn this fall through MSU's wide array of individual and group therapy services for survivors of sexual assault. Learn more here.
| | |
| --- | --- |
| What You May Have Missed on the SourceLive Blog | |